How does dropshipping work?
No more up front inventory costs or shipping logistics. With dropshipping, products are sent directly from our warehouse(China)to your customers.
Step One

Your customer places an order from your online store

Step Two

Your store automatically sends the order to our order system

Step Three

Our warehouse prepares your customer's order

Step Four

Our warehouse ships the order directly to your customer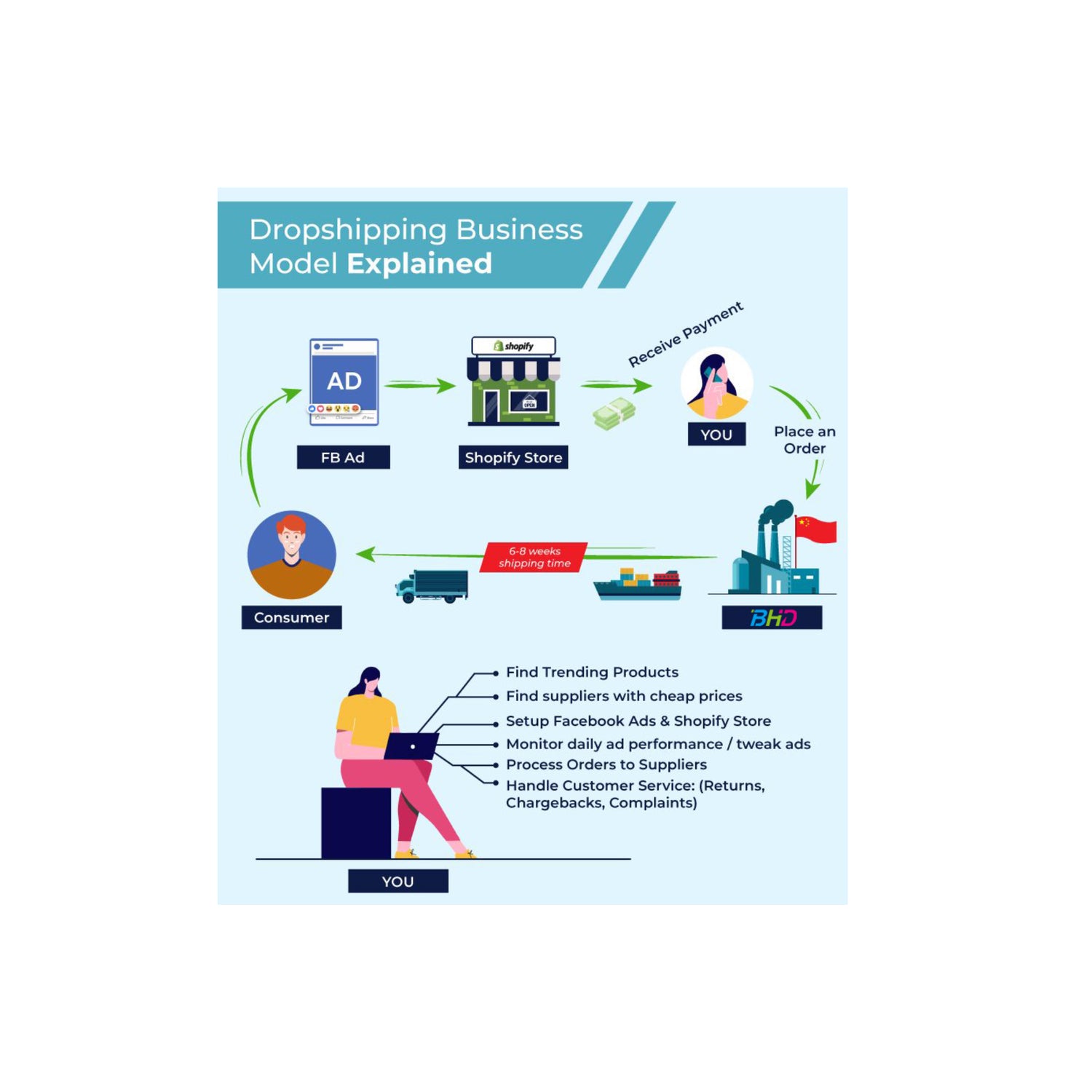 Cost of Dropshipping Service
✔ Product Fee
Since we are familiar with the product OEM/ODM process, which means we understand products from the materials base, we can help choose the right materials (balance the cost and design) for your private label item. At the same time, we will compare the prices of the same product from different factories for you, and send you the samples to verify to make sure you will be selling the products you think it's right for your business.
✔ Shipping Fee
Because of the parcel quantity we sent every month, we enjoy a bigger discount with E-packet and courier company, as long as we have the product weight/size, and destination Country, we can quote you different channels.
✔ Service Fee
Our handling fee of 5-10% is lower than most other dropshippers since we are internally efficient with the order flow, the products came in inspected, packed, labeled, and shipped in the right way. We can update you with the tracking number almost within 24 hours of you sending us the order once the products at stock.
Get Quotes Now
Why BHD instead of Aliexpress
Lower Cost

The margin of aliexpress is >20%, as dropshipper, we directly work with products from the factory. Buyers also will pay for an express transaction fee of about 2-3%, all the money we save for buyers is profit of yours.

Rich Experience

We shipped out a lot of parcels every month so we can get an E-packet discount, once you use our drop shipping service, we will help you go through the dropshipping process smoothly.

Extra Service

The competition is fierce, and now it's more and more difficult for online startups to sell products with the same design, we also offer Private Labels, OEM/ODM Services Delivered Duty Paid Shipping, and New Product Recommendations.

Quality Control

We carried the quality control standard of AQL4.0,2.5 etc, and also offer the service of checking 1 by 1. It's important for final buyers to have good products, so our team will discuss with you and carry out the quality control standard agreed upon.
How to Join BHD's Dropshipping Service
① Contact with us to tell us what product you might be interested in. What are your requirements, like private label, package, logo print, etc?
② We will quote you the prices based on your requirement and also offer you the shipping cost of each product for your reference.
③ Decide together what quantity to stock up for the 1st batch, once your customers place an order, we can directly fulfill your orders on time with quality control.