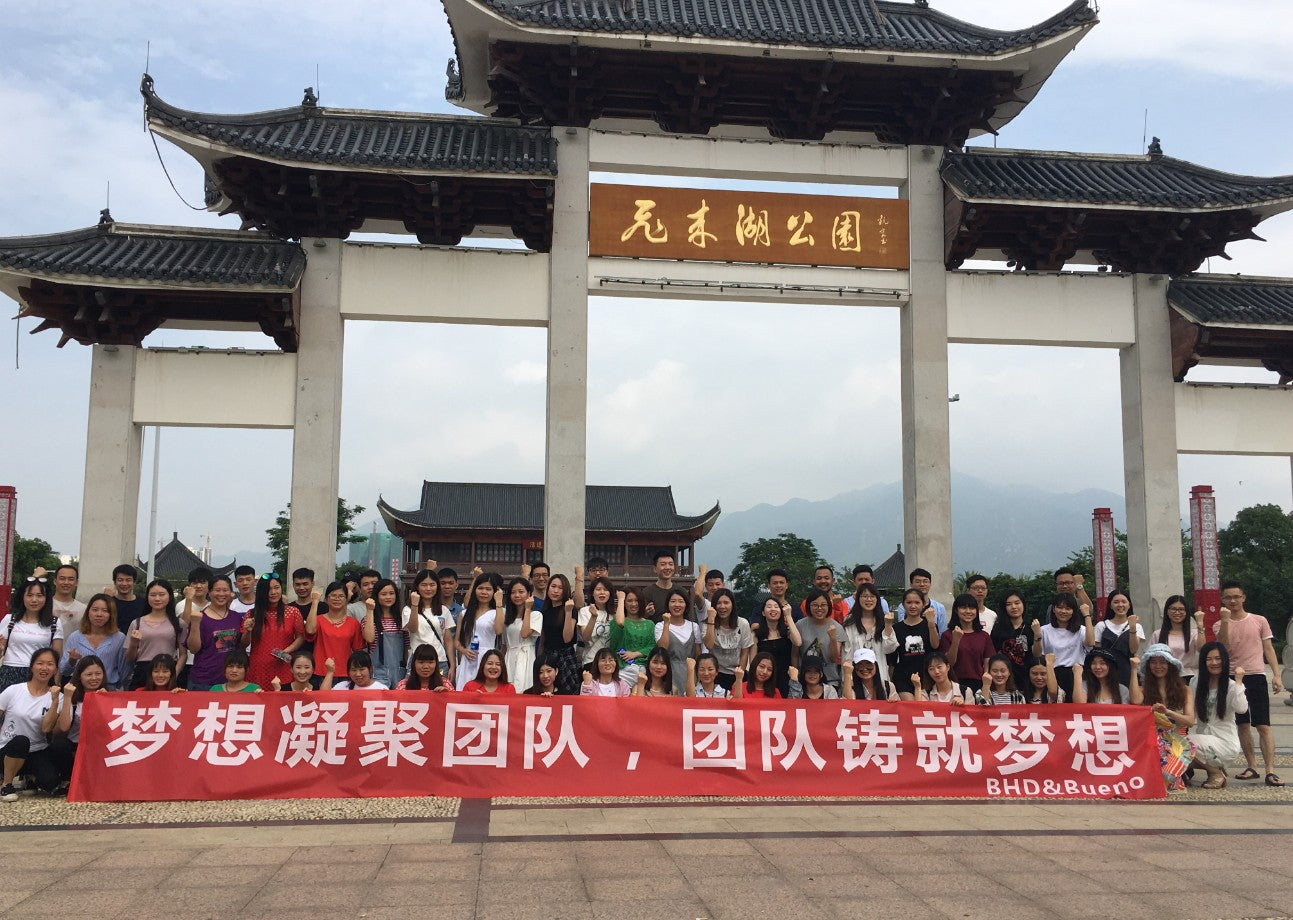 Our Story
Shenzhen BHD Technology (BHD INTERNATIONAL COMPANY LIMITED)
It was founded by Kinphen in 2013 in Shenzhen as the manufacturer of a consumer electronic-related product.
Kinphen used to work for one of the biggest online internet companies Alibaba International B2B department, and he found that many international buyers might be good at local marketing but hard to realize their supply chain plan in China.

As a new factory, there is a lot more that can be done to realize a win-win relationship, like product quality improvement, batches of shipment plans, competitive product price improvement etc.
Our Mission
1st Range Supply Chain Partner to Make Your Business Grow

As "brand owner representative" in China, BHD's mission is to help brand owners develop Right products for their targeted customers which means we are acting in the best interest of all our partners rather than in our own self-interest altruism, we do believe only when our customers can be competitive in the market, we will have the business too.
Kaizen tells us to study and improve continually. "Stay humble & Stay open-minded" is what we always keep in mind. Endeavor leads us to always work further in any project with customers to achieve a better result.
✅Well Trained Employees- we pay a lot of attention to employee training and trying to inspire different innovations in products design, customer service, assembling process etc, so that we can create a better service for buyers.

✅1 Stop Service - BHD has its Own assembling factory + ID, hardware, software Engineers+ Sales Service team + Photo Editors, which will enable customers to achieve high efficient product developments.

✅Professional in Electronics - BHD has extensive experience in plastic injection, metal fabrication, die casting, pcba board options, hardware design & production, related certificates, and package design.
Our License

Our Address
You are welcome to visit us in China; You can also send your product samples to the address below if necessary:

34th Floor, Block A, Union Square, 5022 Binhe Avenue, Futian District, Shenzhen City, Guangdong  Province, China